The best grooming Graphic wraps around
Awthentik® has designed and wrapped hundreds of grooming vans and trailers since we opened in 2006. With brighter colors and easier to read designs, our clients can rest assured that they will get the best return on investment.
Let us know how we can help your mobile grooming business stand out!
You have the grooming setup. Let's make people rememeber it.
Your brand matters and these days the brand name is more important than your phone number. If people can remember your brand, they will have an easier time finding it when they search online for your number!
Awthentik® is here to help get your brand going and make sure you have the best look to promote your services.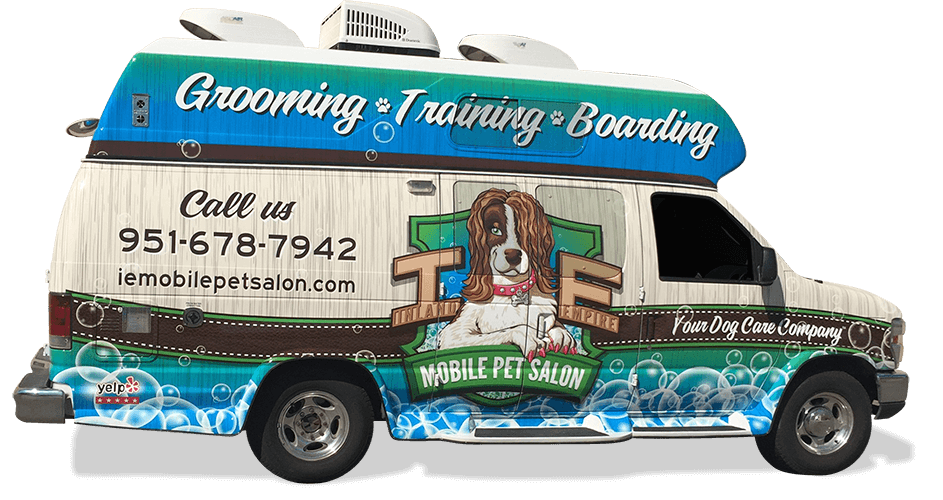 Our quick and easy wrap process
A Small Sample of our grooming wraps
Awthentik® uses only premium 3M® Vinyl
We stopped using calendared vinyl on trailers over a decade ago while other shops continue using it. Why do they? It's cheap. But cheaper calendared vinyl removal after 5-6 years sucks. It's cheaper and will last a decent time, but premium cast vinyl is where it's at. Better quality, easier removal and longer lasting.